NEW IB MAN: Andreas Stark
Hey Guys,
for more than 24 years (effective 25.02.2014) I answer to the name of Andy Stark and since my birth the 10. January 1990 I live in Vorarlberg, the most westerly part of Austria. Already as 6 years old boy my dad carried me where I later would spend the biggest part of my leisure time.
In the meantime more than 18 years have past away and I am looking back to the time I put my hook in front of every possible fish mouth.

As the fishes, also I grew up more and more and since my 15th year of age I found my destiny:
Carp fisher with heart and soul!
Since this moment the urge of freedom and adventure draws me out into nature.
It does not matter if I am in my home country or abroad, most important is, that there are carp!!!
We see each other near the water,
Andy Stark
Enormous catch reports from Andy – you should not miss it!
– The MEGA Trip – Fishing 4 months at a stretch! Over 200 pictures – WOW!
– Austrian-Catchers Andy & Philip present their catches with Imperial Baits
In the following video you see my buddy Chris and me, as we lived an unforgettable session in 2012 where we could both catch our target fishes!
Chris with a dream of a "Halflinear" – 21,5 kg
and me with "THE BIG ONE" – 35,2 kg
GOOSEPIMPLES – ON!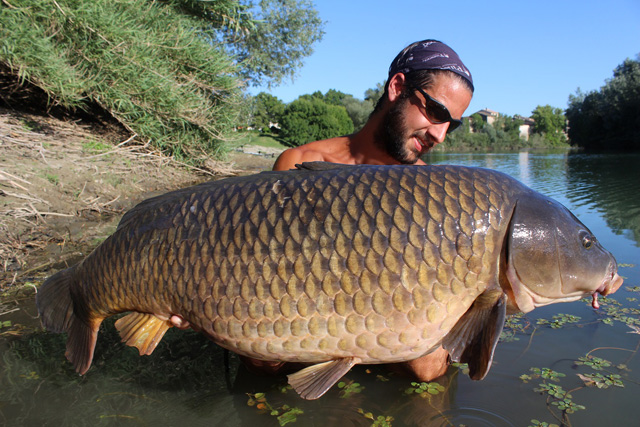 Visited 1 times, 1 visit(s) today