NEW IB LADY: Selina Kürner
Hi,
my name is Selina and I was born in 1994. I'm coming from the near of the nice city Stuttgart and I'm working as a toolmaker.
I fish since the 12th years of age and have successfully completed the German fishing-test in 2007.
My angling began on trout lakes and at this kind of lake I met my current boyfriend. Patrick fished exclusively for carp. I was already very interesting in carpfishing, but I don't knew a lot about this fishing style. He taught me everything about the modern carpfishing and I felt totally in love with it. Now I'm crazy since 4 years after the carp and enjoy every second with my boyfriend on the water, on the hunt for our target fishes.
I love carp fishing today as much as on the first day and I am very excited about the Imperial Fishing Team membership!
I love to fish!
Selina Kürner
My target fish 2014 – I caught him early in the cold february 2014!

21kg – Job done!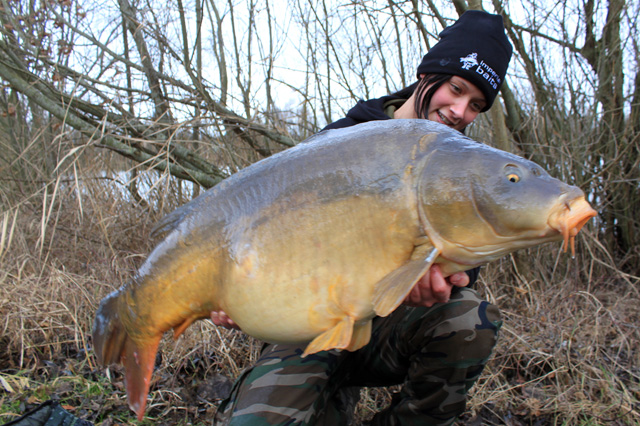 Summerfeeling!

Large common carp exert a special appeal to me!

…feel good!

A weighty gold bars on my arms

Summer, sun & sunshine …

I love the beautiful scaly carp!

Sure, a portion of "crazy" is a part of me! 😉