Hallo iB Fans,
vom Sonnenwetter bis zur Minus-Temperatur war in den letzten Wochen alles dabei. Insgesamt gelang es mir bisher etwa 60 Fische zu fangen.
Wieder einmal bewies mir der Klassiker iB Carptrack Monster-Liver Boilie, dass er einfach ein ultra starker Big Carp Garant ist. Egal zu welcher Jahreszeit.
…und mein Beweis ist dieser 32 Kilo schwere Prachtbursche!
…sowie unzählige weitere BIG ONES!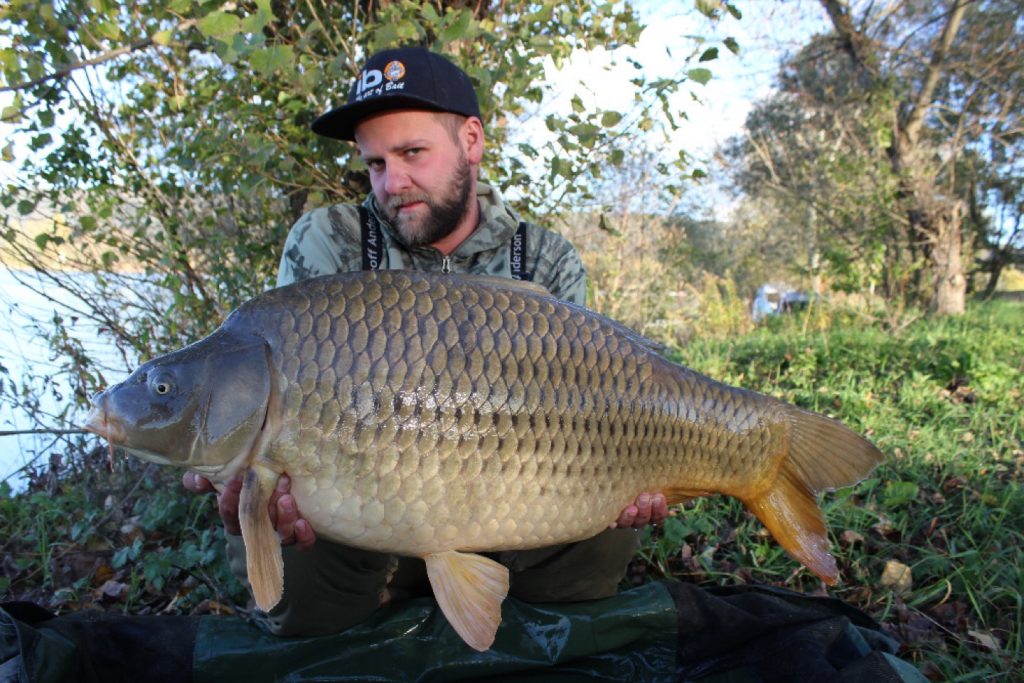 Maschinen lieben IB!
Noch einer!
Es lief wie am Schnürchen – BIG ONES am Fließband! 
Erst raus, dann wieder zurück – by by mach`s gut mein Großer!
---
Summerfeelings
von Pontas, Honza und Jessie
Come on over have some fun
Dancin' in the mornin' sun
Look into the bright blue sky
Come and let your spirit fly…..
Na kennt Ihr den?
Richtig:  DER BACARDI FEELING Song 🙂 
What I'm feeling
It's never been so easy
When I'm dreaming
Summer dreaming
When you're with me………………
Hallo, heute wollen wir Euch einen kleinen Sommerhit präsentieren, quasi als Vorgeschmack auf das was hoffentlich kommt.
Der letzte Sommer war extrem heiß und wir hatten teilweise Hitzewellen, welche die 40°C Marke durchschlugen. Trotzdem konnten wir auf unserer Sommerreise in dieser großen Hitze einige Karpfen zum Landgang überreden.
2 Fische mit 20 kg+ und 2 Fische mit 25 kg+
Nachfolgend einige Bilder…
UND…
… Lysak fing als Highlight sogar einen von 28kg und krassen 120cm Länge!!!
Wir fangen das ganze Jahr über unglaublich auf diese beiden Boiliesorten: Elite Strawbery und Monster-Liver!
Das Schlimmste an dieser großen Hitze war, dass die iB Carptrack Liquid-Powder Paste förmlich dahin geschmolzen ist 🙂 Gefangen hat sie trotzdem wie Sau… es war jedoch eine klebrige Angelegenheit. Wer die "Wunderpaste" im Sommer bereits kennen lernen durfte, kann sich vorstellen wovon ich rede. Dennoch ein Fischgarant!
Eine schöne Zeit am Wasser wünschen wir! 
Viele Grüße, Pontas, Honza und Jessie
Team Imperial Baits CZ
---
Max Nollert: soeben erreichte mich eine Whatsapp Nachricht von unserem exklusiv Vertriebspartner David Fort …
Gefangen auf 2 x 30mm iB Carptrack Monster-Liver Boilies! Congratulation Milan!!!
---
"IB Rodart" Ruten-Umfrage mit 500 € Gewinn!
Vorwort
Lieber Karpfenangler, was ist aktuell angesagt und in und wohin geht der Trend wenn`s um`s Handteil geht?
Duplon, Kork, dick, dünn, geteilt, durchgehend? Was ist Dein Geschmack?
Mit der Teilnahme an dieser Umfrage, trägst Du dazu bei, die IB Rodart Karpfenruten noch spezifischer auf Deine Wünsche anzupassen.
Viel Erfolg bei der Losung der beiden Temptation MK3 Ruten im Wert von 500 €
max nollert 
Findest Du diese Umfrage interessant und willst das Endergebnis auf Facebook sehen? Dann like gerne unsere FB Seite "Imperial Fishing Germany" und bleibe informiert:
---
Die MONSTER-KARPFEN fallen!
Big One Update – klick hier!
Hier geht's zum letzten Big One iBlog Update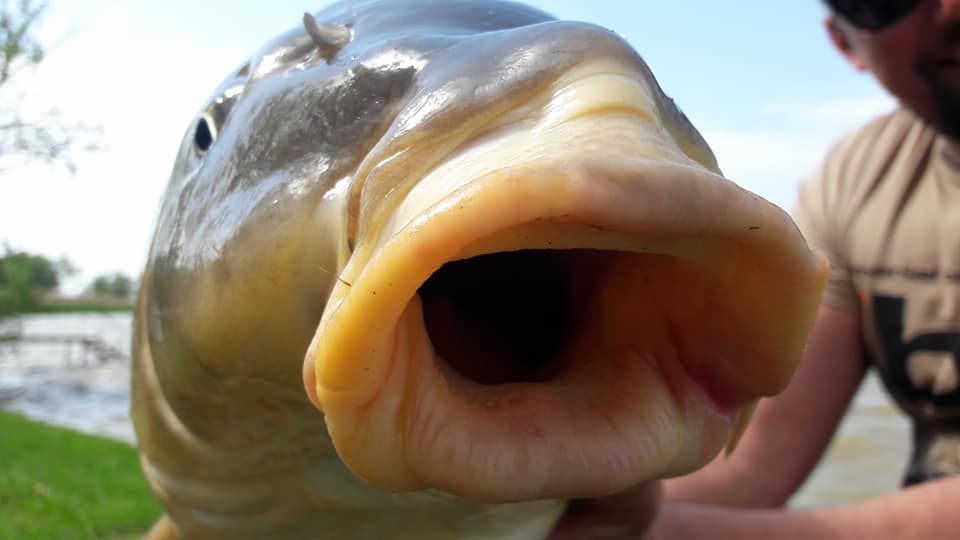 Hier geht's zum letzten Big One iBlog Update

Hier geht's zum letzten Big One iBlog Update

Hier geht's zum letzten Big One iBlog Update

Hier geht's zum letzten Big One iBlog Update

Visited 1 times, 1 visit(s) today