Carpworld issue 300
with Stefan Uhrig on the Cover & IB Team Catchreports
click to enlarge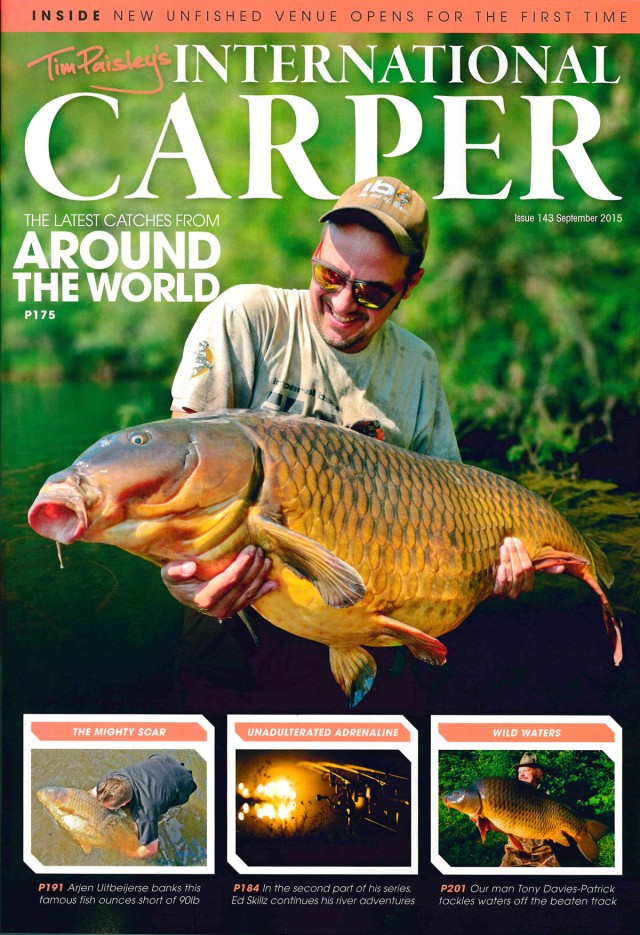 click to enlarge

————————————————————————————————————————————————————
IB ACTION
Mach' mit und erhalte bei Deiner nächsten Bestellung 10% Rabatt auf die gesamte Imperial Baits Köder Range!
So geht's:
1. Dieses Bild auf Facebook teilen
2. Screenshot an info@imperial-fishing.de senden
3. Bestellung aufgeben (Rechnung mit 10% wird separat zugesendet)
4. Nach Erhalt der Bestellung ein Selbstportrait (wie bei Max) mit dem "LÄUFT BEI MIR" Sticker senden und auf diesem Banner verewigt werden!
klicken zum vergrößern

klicken zum vergrößern

————————————————————————————————————————————————————
Two days river session
from David Fort
Hello to all IB fans,
Today I want to share a report from my short two days river session. I was fishing at the Labe river but this time I choose a different part of the river which is known that it will not bring many of big ones.
I was really looking forward to try Monster´s Paradise meets Elite Boilies for the first time and maybe I get one special carp in this area!

Surprisingly the best combination I found was one 20mm Monster´s Paradise meets Elite + 20mm Half & Half Monster´s Paradise.

The river was not very quiet so the whole presentation was kind of dancing at the bottom but carp fell in love with it.

Some might say that bottom bait would work better when fishing on the river. Definitely not this time.

I have tried it also but last weekend here they enjoyed the MOPA dance 🙂

My final score was 21 carps, most of them and the biggiest came on Mopa meets Elite + Mopa H&H, I have also caught few carps on 24mm Elite Strawberry bottom bait.


David Fort
www.imperial-fishing.cz
Team Imperial Baits Czech and Slovakia
Visited 1 times, 1 visit(s) today