Achtung: Fish Hawk GTM jetzt wieder lieferbar!
Durch unsere iB Oster Deals am vergangenen Wochenende, gab es einen kurzen GTM Engpass – doch jetzt kann wieder bestellt werden und 2 kg iB Carptrack Boilies Deiner Wahl gibt es gratis oben drauf! –> jetzt bestellen!
klicken zum vergrößern
---
Ein liegen gebliebenes Osterei wurde gefunden 🙂
– jetzt die Combi Carpos im Angebot!
IF Combi Carpo G2 – STAHL grün = 375 Euro
IF Combi Carpo G2 – INOX = 599 Euro
---
Yesterday (04.04.2018) was Damien Simonelli's birthday…
Happy Birthday Big Fish Hunter!!!
All the best for you and good luck with the next 100 x 25kg+ carp!
The Team of Imperial Baits is happy to have you on board showing the efficiency of the baits under difficult circumstances and fishing so smart for carp – great job mate!
---
GROSSE DEPHESSION SUR UN LAC SOUS HAUTE TENSION
La saison d'été se termine il est temp pour Jonathan et moi d'aller péché un peu sérieusement ; Une grosse dépression est annoncer, nous roulons du mix Imperial Baits Big Fish et ces partit pour une semaine de bloquer sur le lac. Comme nous péchons que de jour nous utiliserons les complexe amino liquide et poudre en nappage pour accélérer la diffusion des appâts dans l'eau.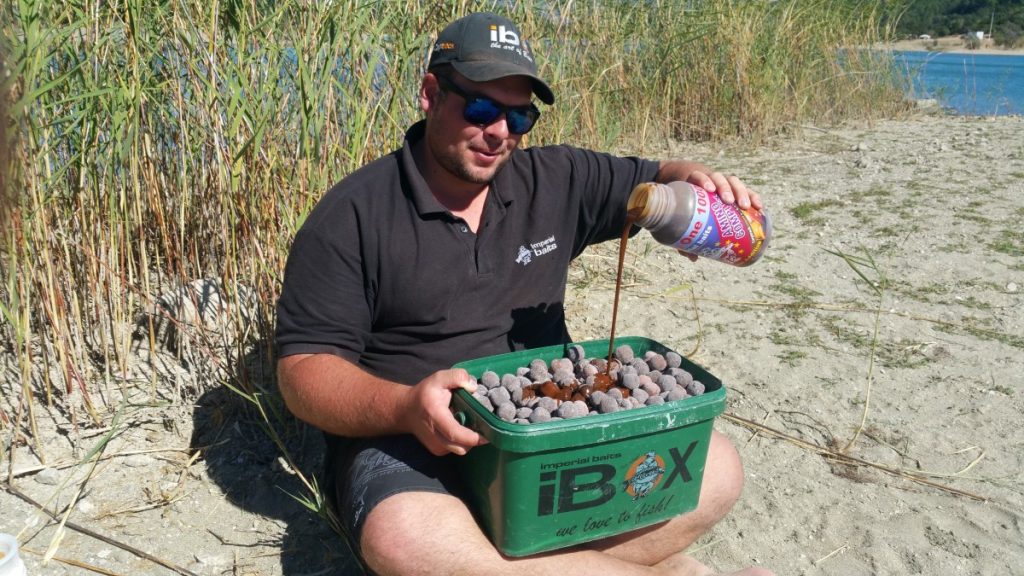 Le soleil et très fort en ce moment et le secteur que nous avons choisis ne laisse paraître aucune activité, un lac, calme, chaud sans vent, pas top pour la période. En plongeant Damien trouvera quelques beaux spots un peu fouiller par les carpes mais apparemment productif que de nuits.
Le Week end arrive et la pluie aussi mais malheureusement nous ne pécherons pas pour cause d'organisation du nettoyage du lac. Mais avec le fruit de nos effort au totale ? tonnes de déchet auront été ramasser par les bénévole un beau geste d'accomplis pour notre lac.
Le lundi matin nous décidons de partir très tot, pour nous installer sur un autre secteur plus actif avec le temps et la pas de doute nous somme bien sur le bon secteur la pluie se remet a tomber, avec le vent, une mini tempête en vue de quoi exciter les gros poisson.
Les canne directement poser les touches ne se ferons pas attendre Damien enregistre les premier départ et là sa s'arrête plus, les poisson son en plein activité du matin jusqu'à la fin de pouvoir pécher nous totaliseront 5 touche pour 4 poisson dont 1 poisson de 25+.
La bouche
On vous cache pas que l'envie de rester de nuit vus la moyenne des poisson et la quantité , mais la pression des garde omniprésente ne nous le permette pas. Le lendemain nous nous réinstallons sur le même poste…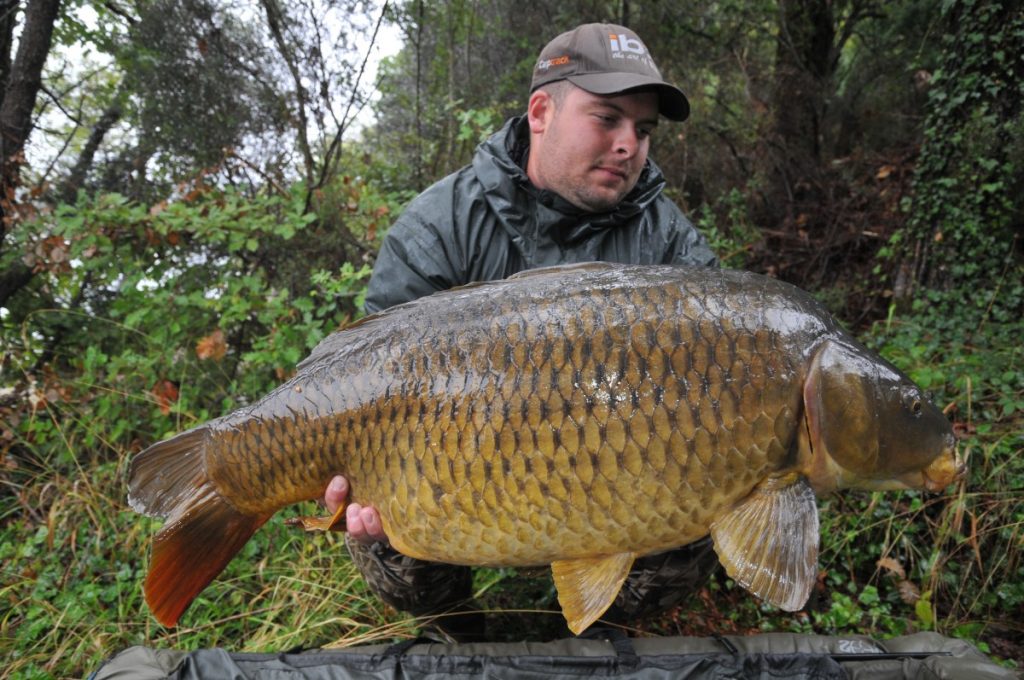 …et ces repartit de plus belle les poissons son toujours autant excité nous totaliserons cet journée la 9 Fish dont encore une 25+, la météo commence a ce calmer mais la taille des poissons augmentes.
les cannes au spot
bien sur…
Mäxchen for the big one 😉
Et voila
ouuuuuuuuuuu
magnifique!

Damien Part 2 – QUITTE OU DOUBLE
Déjà fin avril et quelques jours de pêche se Ibère pour Jonathan et moi, mais a cet saison dans le sud de la France ces quitte ou double la température de l'eau avoisine les 18 degrés et il se peu que les poisson soit en pleine reproduction et pas réceptif au appât .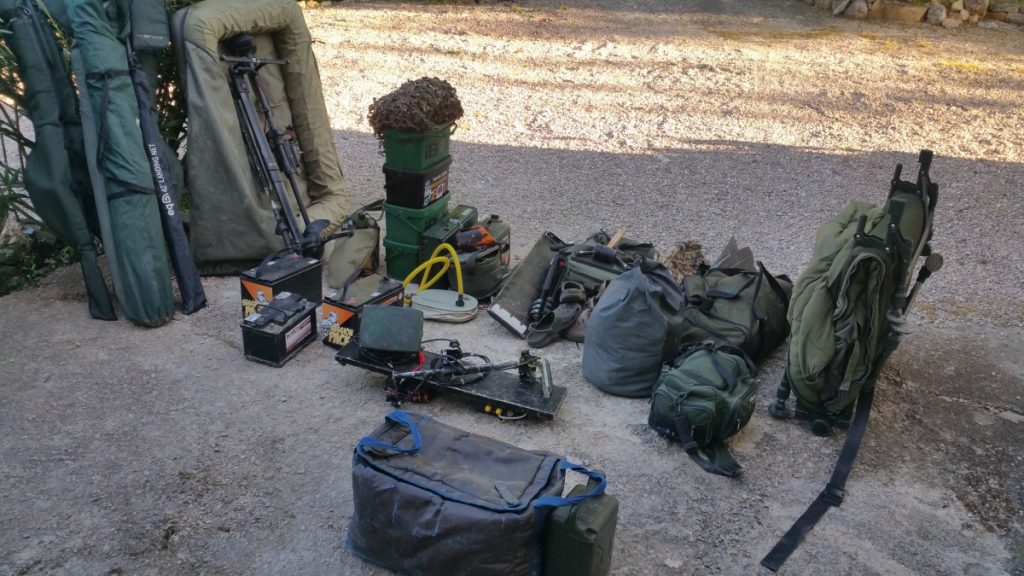 bien motivier
Nous chargeons la voiture a Jo avec tous le matériel et les sceau remplit de Fish et Crawfish tous les appât sont napper avec le Carptrack Powder et Liquide . Le premier jour nous arrivons un peu tard sur le poste vers 10h le coup du matin et fini mais nous allons essayer de faire un beau coup du soir. Les tete de lignes changer et équiper de la shock`it nous partons poser les montages sur des spot qui nous ont déjà bien réussi auparavant ;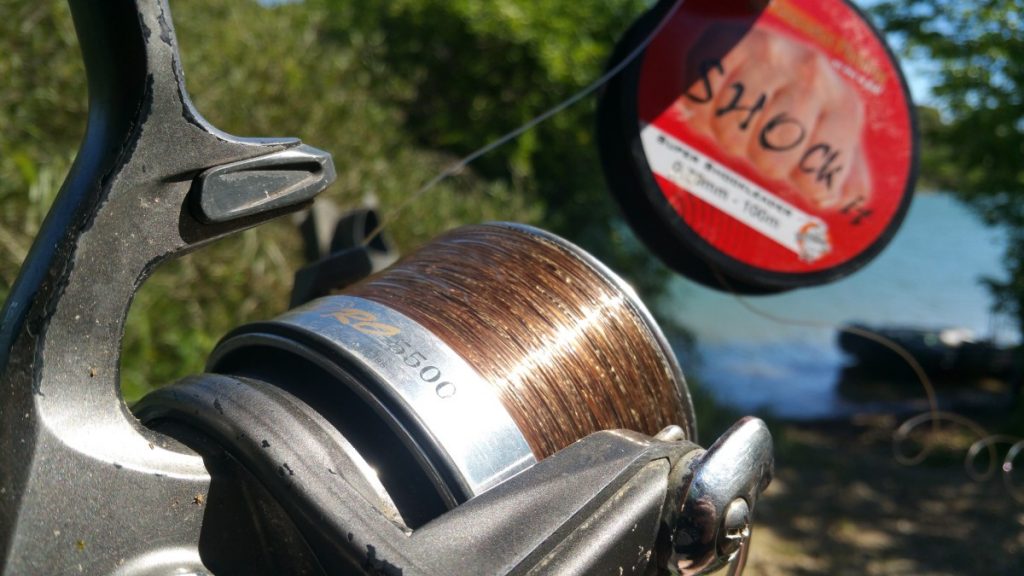 Les crawfish, eiiiiiii, mais comme ca ca va!
Carptrack inP et inLiquid – c`est ma pâte et ca change la pêche!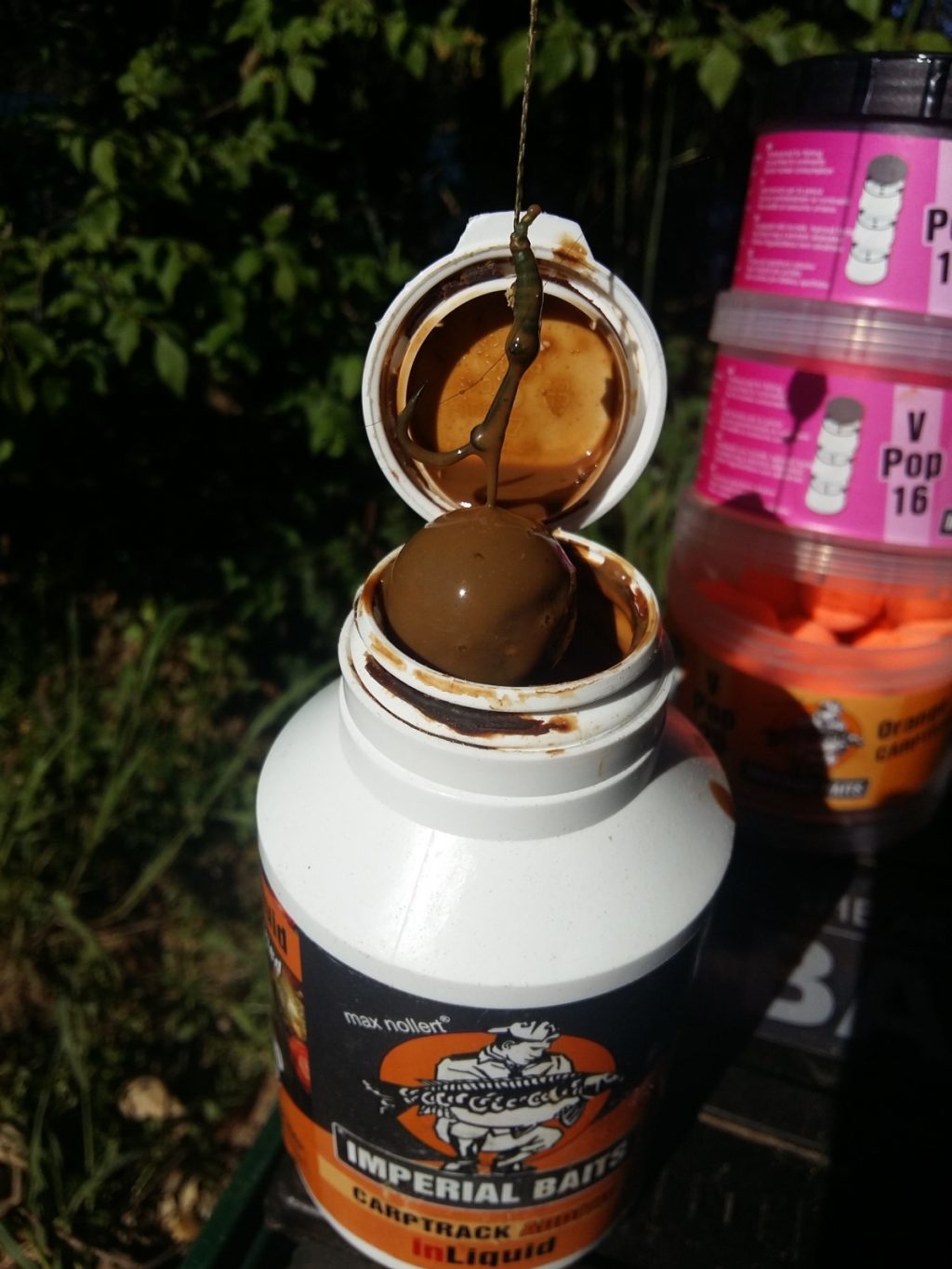 Carptrack Powder – quelle force a la carpe!
Le gros vent d'ouest ne nous facilite pas les chose mais nous aidera à déjouer la méfiance d'une belle commune en fin d'après midi dans une petite baie bien exposer pour nous la première journée est réussite nous amorçons copieusement les spot après avoir retiré les cannes a l'heure légal .
Le lendemain nous sommes là avant le lever du jour, les montages irons rapidement rejoindre leur spot. Une journée encore très venteuse ou nous toucherons le premier poisson et pas des moindre une superbe coco de 25+ en pleine après-midi. Jo quant à lui perdra un poisson non loin d'un beau herbier en fin de journée et une jolie deuxième commune viendra me voir juste avant de remonter les cannes.
Two Tone – la vie est belle !
une des dernieres de ce trip – lovely
couche de soleil
Indespensables de ma pêche! Avec ca, ca claque fort!
combat sans arrête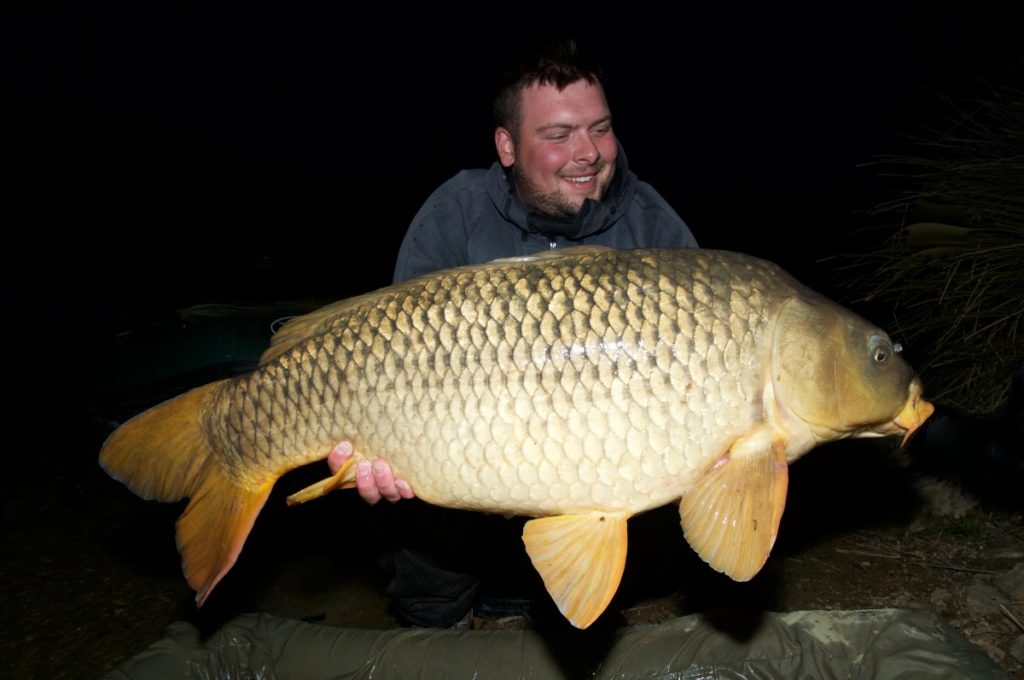 jolie
des communes comm ca…
font toujours cafrusell en bateau 😉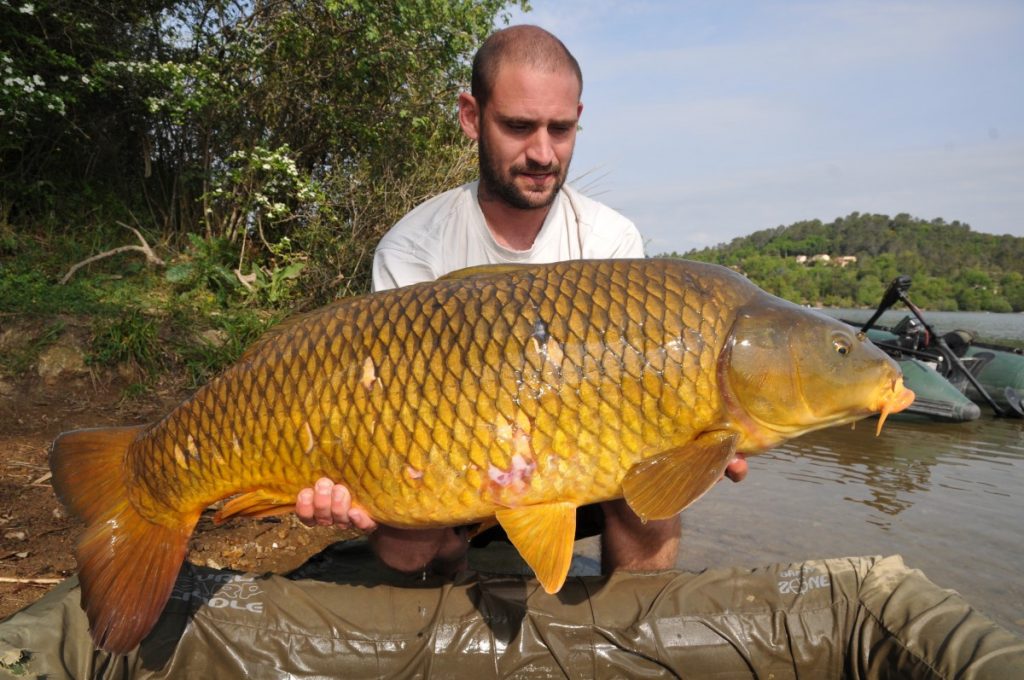 By by
J`aime bien les tailles comme celle la aussi;-) 
Damien Simonelli
Team Imperial Baits France
---
Attila Èles – Wintertime
Since winter is far from the face of what we used to do, I started fishing again. Watching the weather I managed to adjust this short tour for a cold front break.
With minimal feeding, I was fed with medium Spomb to the desired area, which contained cuts of boiled sweetcorn, amino pellets, well-coated with Inliquid.
In this short time, I had two kaps, which I managed to hold in front of the camera, the two 10 kilos over.
On one of the bots I used the Rambo version of the well-tried Monster Paradise boiled.
Never a bad start for the year.
Attila Èles
Team Imperial Baits Hungaria
---